MACFund Economic Security Network
Factual Present | Transition Road-MAP | Empowered Transcendent Future
A Multi-Shield Alternative Community Support Programme targeted at resolving the challenges of individual and collective Financial Security, Growth, Jobs, Investments, Sustainable Development, Family Prosperity, Wealth Creation & Transfer amidst crises situations and beyond.
[Promoting Goals 3, 8, 9 and 17 of the SDGs]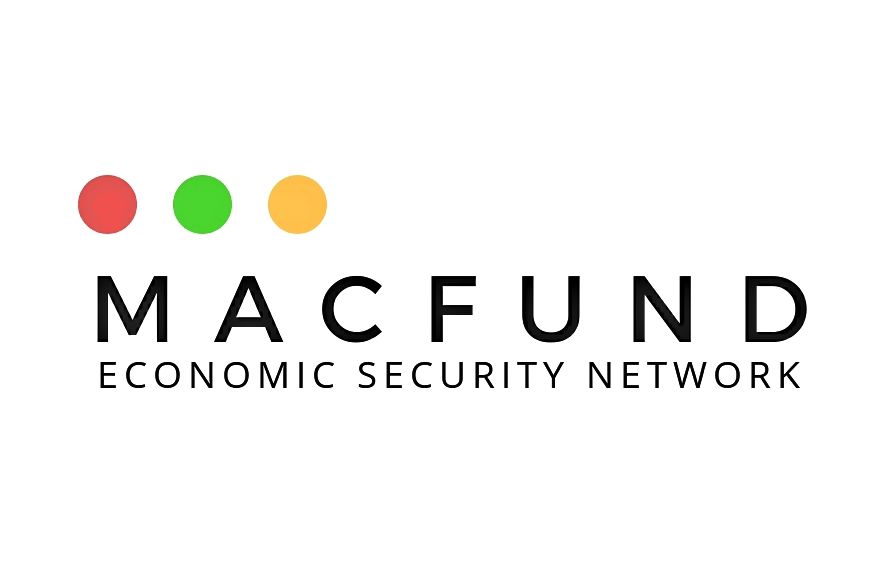 Introduction:
At Fundacion Exito Ltd./Gte. ("FundELG Africa"), WE deal with challenges by acting, creating wealth and building Hope. WE believe in the POWER to collectively build and transfer wealth for social good, bold action, change impact and national development. Thus the "Multi-Shield Alternative Community Fund (MACFund) – Economic Security Network (ESN)" [also known as "The MACFund ESN"] Programme is aimed at promoting the #Envision2030 drive of the of the Sustainable Development Goals (SDGs), particularly goals 3 (Good Health & Well-Being), 8 (Decent Work & Economic Growth), 9 (Industry, Innovation & Infrastructure) and 17 (Partnerships for the Goals) by coalescing with well-meaning individuals, businesses and organisations to build a Community based Ideation, Innovation and Business Hub for integrated business development, products & services exchange, networking, wealth creation and transfer for National Economic Governance & Advancement [NEGA] and Trans-Generational Influence.
The year 2020 is a "Build Year" – the year on which the preceding years would rest, having gone through a phased reengineering. Thus, leadership, business adaptability and resilience in crises for the common good is critical. What you do now would determine what happens to you, your family and network (personally and collectively) in the next 10 to 20 years. The goal of the MACFund ESN is thus to ensure that regardless of economic uncertainties, we coalesce, pull resources together, share our markets, bridge our economies, and build connections of quality relationships and networked-businesses to rebuild our world by creating alternative communities that will enable us collectively transcend Economies – Space, Place, Time, Currencies & Crises. WE are that Bridge!
For us at the MACFund ESN, Transcendence refers to the very highest and most inclusive or holistic levels of human consciousness, behaving, relating, connecting and contributing, as means rather than ends, to oneself, to significant others, to human beings in general, to governance, to other species, to nature, and to the world. It is the desire to reach the infinite in every sense possible.
The MACFund ESN Tri-Core Challenges
During crises situations and economic challenges, the world, especially Africa usually requires a large stimulus package and we need long-term solutions to prevent a cycle of pain, poverty and debt. But, stimulus packages are never enough, because eventually, our personal economies are drained by the social costs of others and the economy through inflation, increasing government taxes and crises management measures. The future belongs to those who create it today, by buffering our personal and collective economies to ensure that even in situations of crises, we not only thrive, but prosper, contribute and become more. So, we determine the future by deliberately creating it today.
Impact: Failure of Personal & Public Health Systems [Present & Future Health Risk]
Solutions: Health & Wellness Investments [Remote Healthcare/Health Infrastructure/Health ICT]
Impact: Functionality Risk [means to generate active resources – income, work, business, potential for work]
Solutions: Remote & Diversified Wealth Creation + Future & Finances Protection + Collaboration [creating Diversified Investment Assets (DIA) & a Post-Crises Business Continuity Plans (PC-BCP)]
Impact: Lack of Resources [Present & Future Income]
Solutions: Personal, Family & Network Stability [Financial Freedom, Time Freedom & Health Freedom]
The MACFund ESN Plan
Building a post-crises resilient economy is a challenge across continents and this has proved daunting for several countries and economies, as statistics reveal that a minimum 52.8 percentile of small business owners and professionals (lawyers, doctors, accountants, engineers, etc.) live in grave uncertainties as regards their businesses and livelihoods in the present and in the coming years.
The MACFund ESN is thus a business and livelihoods support platform which utilises a strategic multi-shield Business Cooperation and Exchange System created to support registered partners, their associates, their families, their jobs and businesses to ensure the provision of and access to Economic Security, Social Security and Health Support & Security for the Partners and their network in the short, medium to long term; especially in times of ill-health, business debilitation and other forms of crises through several identified vehicles. It is a "Future focused Community and Diversification Based" Mutual Financial Security Partnership System set-up for long term income stability that would cut across cities, states, countries and continents as well as transcend time, space and crises to build multiple streams of wealth income and security.
The Exchange vehicles for execution include the following:
eCONNERGY (The Business & Investments Security Network);
The Elite Network of Professionals & Entrepreneurs Initiative (TENPEnI);
The MACFund Business Academy (TMBA); and
The MACFund ESN Experience Centre (TMEC).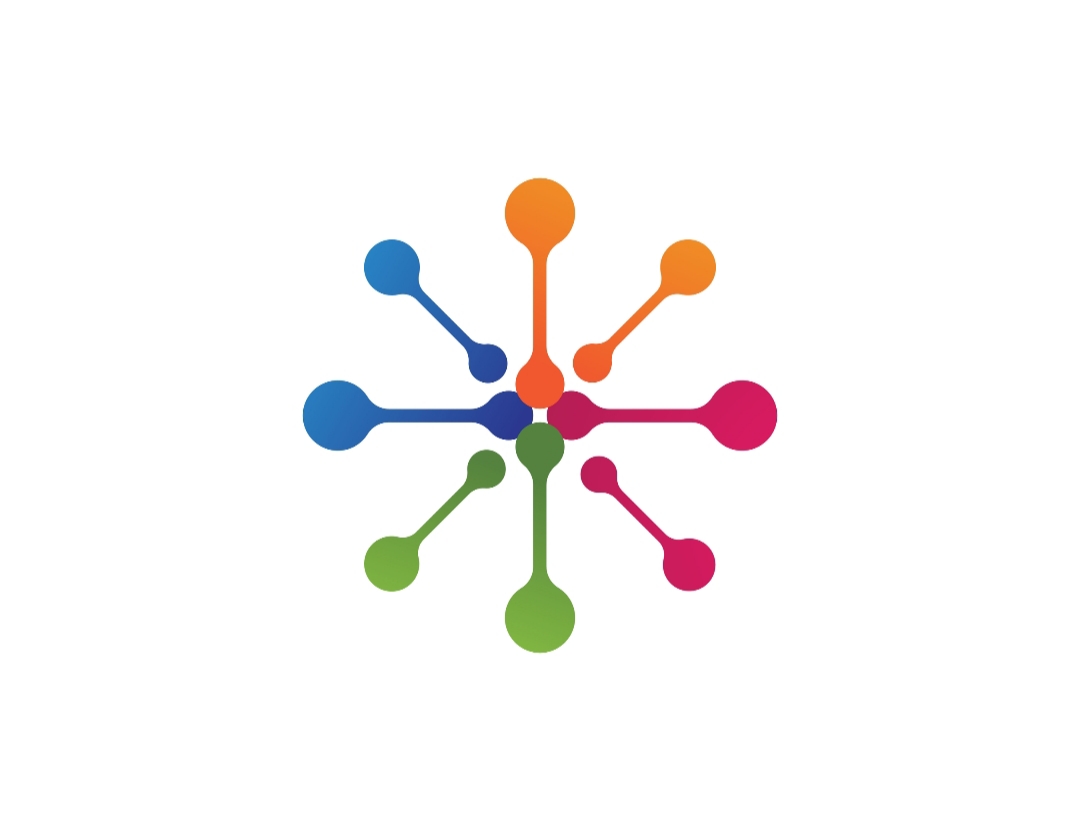 Sector-Specific Focus
Using the DCode EFC Economic Analysis, The MACFund ESN focuses on the following critical sectors which typically transcend crises and where it can leverage the partners' overall assets base, investment know-how, and operating experience to help expand the partners' capacity, network, resources and future financial security:
Financial Sector Investments Support & Advisory;
Professional & General Business Services;
ICT [Software Development, Infrastructure, Digital Innovation & Education];
Healthcare & Wellness Innovation;
Consumer, Retail, Franchising & Direct Sales;
Agri-Business & Food; and
Transportation & Logistics.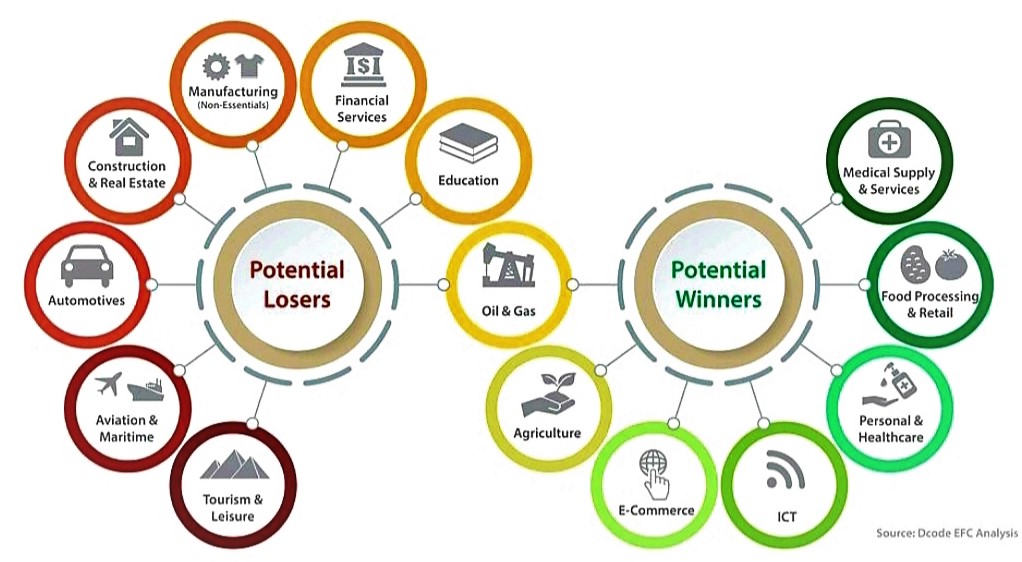 MACFund ESN Operations Schematic
The MACFund ESN Operations Schematic contains Four (4) Quadrants with 23 (Twenty-Three) Extensions – 2 Top and 2 Bottom Quadrants. The 2 Bottom Quadrants of the Schematic make-up the foundation of the Project being the solidification of Wealth Creation and Transfer as well as Professional Competence, Skills Acquisition and Business Development. The 2 Top Quadrants levels (PIFS and GLAMS) are the areas where the network and collective wealth are deployed to support Partners as well as Alternative and General Communities for public good.
"#ĒVOLVERE"
"The Best way to not feel hopeless is to get up and do something. Don't wait for good things to happen to you. If you go out and make some good things happen, you will fill the world with hope, you will fill yourself with hope."
– President Barack Obama
The MACFund ESN "3-Dots RED, GREEN & YELLOW evolving Logo" … named "#Ēvolvere" is symbolic of "Constant and Consistent Improvement, Progressive Evolution and Dynamic Innovation – similar to the Japanese "Kaizen".
The RED is symbolic of Energy, Massive Action & Responsibility; the GREEN of Growth, Productivity and Nationhood whilst the YELLOW is symbolic of Hope & Reassurance. Together, they connote consistent progression and continuity even in the midst of challenges as well as a continuous progression towards community networking (connectedness), financial freedom, technological advancement, growth and innovation – through our collective action and growth which in-turn births reassuring hope.
In simple terms, WE connect you to amazing growth opportunities and help you, your family, your business, your work, your network and everything connected to you to evolve progressively, to stabilise, to make profit and to stay above challenges and crises, in very genuine, sincere, honest and practical ways. WE help you thrive and prosper!
WE give you Hope! This is the sole goal of The MACFund ESN – Birthing and Connecting Everything and Everyone to Hope! Hope – Our belief in the power of one single person to be a force for good. Hope is a very good thing; maybe the best of things and no good thing ever dies.
Join The MACFund ESN
Would you like to be one of The MACFund ESN Partners, Members, Beneficiaries, a part of the Academy or simply a part of the Community? Membership is open to following category of persons/organisations:
Professional Services – Professionals, Professional Organisations/Entities and Academics (Lawyers, Doctors, Accountants, Pharmacists, Nurses, Engineers, Architects, Teachers, Lecturers, etc);
Strategic Communications Services – Information Communication Technology (ICT) Personnel (Developers, Programmers, Digital Marketers, Media Strategists, Bloggers, etc); and
Entrepreneurs – MSMEs/Business Owners, Vendors, Service Centres/Providers and Freelancers.
Join us today and here' why…..
The MACFund ESN blueprint is based on the understanding that we are STRONGER when WE PULL TOGETHER AND WORK TOGETHER. Should our personal resources deplete with time and any future crises or challenges, mutual support and cooperation within the Partnership will sustain us and our dreams through a connected economic system. The question we have provided an answer to is this… "HOW DO WE THRIVE AND PROSPER individually and collectively as a people during crises and in every Economy?"
We take ownership and responsibility … We cover you, we support you, we protect you and we sustain you so you can become MORE and we can overcome Together because your Dreams are Valid!!!