Introduction
The Background
Programme Focus
Economic Governance and Advancement.
Target Areas
Anti-Corruption, Natural Resource Governance and Public Service Delivery.
Programme Demography
Children, Youths and Young Adults [Generation X – Z].
The Problem
The Need The Programme Addresses
Based on our vision and carefully engaged research analysis, we understand that there is an on-going fundamental Economic Governance and Advancement problem in Nigeria and this bothers heavily on the relationship between the citizens, governance and economic growth (and development).
Economic development is an inherently political process that challenges vested interests; particularly those bestowed with governance responsibility. Once vested interests can be surmounted, then economic governance and advancement will take root, the nation will grow and experience palpable developmental fruits. Resultantly, Africa in general and Nigeria in particular will leap forward and upward. Our solution is thus based on our understanding of the following hypothesis:
The fundamental obstacles to promoting inclusive economic growth are primarily political in nature and not due to a lack of technical expertise or knowledge about what needs to be done or resources;
Dependence on primary commodities provides scope for elites to enrich themselves without needing to implement reforms that improve the long-term productive capacity of the economy;
Patronage politics distorts the economy and diverts public investment away from more productive sectors. Thus, inertia becomes more politically safer than reform; and this breeds an acute lack of trust between the government and the private sector on the one hand, and the government and the citizens on the other; and
Politically-connected economic elites in the private sector have increasingly established monopolies e.g. in the manufacturing, production, fuel, transport, food and construction sectors forcing out or intimidating smaller players.
Governance work remains important in its own right; but many staple governance programmes contribute only infinitesimally to economic development. But the governance agenda could focus more on economic transformation; on how it links to political change; and on the practical implications for governance work by the transformation of the minds of the people who run the apparatus, systems and institutions of governance. Institutions of economic governance are created by the citizens, managed by the citizens and sustained by the citizens. The moral as well as political will and rectitude to create enduring institutions is lacking because of years of negative institutionalisation and decadence. The NEGAP aims to correct this ill, one man, one idea, one institution of governance, one building block of the nation and one change at a time.
Nigerians need to be aware of the power of their moral will, political intelligence and civic participation in changing our national narrative so they can take back leadership from the corrupt and political elite. But to do this successfully and not repeat the mistakes of the last 60 years+ post-independence, there needs to be a strategic mind re-engineering process engaged with precision and clarity that will drill down from the children in primary schools through the Generation Z, Generation Y and terminating at the Generation X. This is because these groups of young Nigerian Citizens are the next crop of Nigerian leaders. If they are already broken down walls, then the institutions of family (as the smallest unit of society and governance) and economic governance will remain a mammoth decay in Nigeria for generations to come. The next generation of leaders will continue to migrate to foreign countries and our Country may never leave the doldrums of darkness and elitist corruption. We will continue to recycle archaic leadership and true Economic Governance and Advancement will continue to elude us as a nation for eons.
The Solution
National Economic Governance & Advancement Programme
At Fundacion Exito Ltd./Gte. ("FundELG Africa), we believe that true leaders are those who use themselves as bridges over which they invite their followers to cross; then having facilitated their crossing, joyfully collapse, encouraging them to create their own bridge. This is why our vision is building a National ideology for the next generation, one man, one idea and one change at a time – for a Nigeria that believes in Nigerians built by a Community of Nigerians who believe in Nigeria. Our desire is to prepare the next generation of leaders for Nigeria by ensuring a surgically facilitated ideological revolution and leadership transfer to the best, brightest and most morally astute of the next generation; executed with laser-like precision and clarity.
The "National Economic Governance and Advancement Programme (NEGAP)" is thus a strategic national mind re-engineering process to be engaged with precision and clarity and that will drill through the different facets of our academic institutions, religious organisations and young families (the children in primary schools through the Generation Z, Generation Y and terminating at the Generation X) because these groups of Young Nigerian Citizens are the next crop of Nigerian leaders.
For economic governance and advancement to gain root in Nigeria, we need the right leaders who can build trust with the people; and for leaders to build trust with the people, they require Competence (Capacity), Connection (with the people), Character and Clarity [C4]. The focus of the NEGAP is to build these 4 qualities into Nigeria's future leaders from the beginning so that true leadership becomes an ingrained character, culture and unconscious way of life in them. We call this the C4 Explosive Objective of the NEGAP.
The NEGAP has Five (5) Thematic Areas which will run in Four (4) different Project Phases networked by a set of centrally themed Activities to help the citizens generally and the next generation of leaders identified under the respective thematic areas particularly address individuality, morality, citizenship, civic participation, governance, electioneering and leadership issues through each national governance transition process.
The NEGAP Thematic Areas
Working with "LIFTS" the Five (5) Thematic Areas of "The NEGAP" will be executed in different project sizes, stages and phases as detailed below: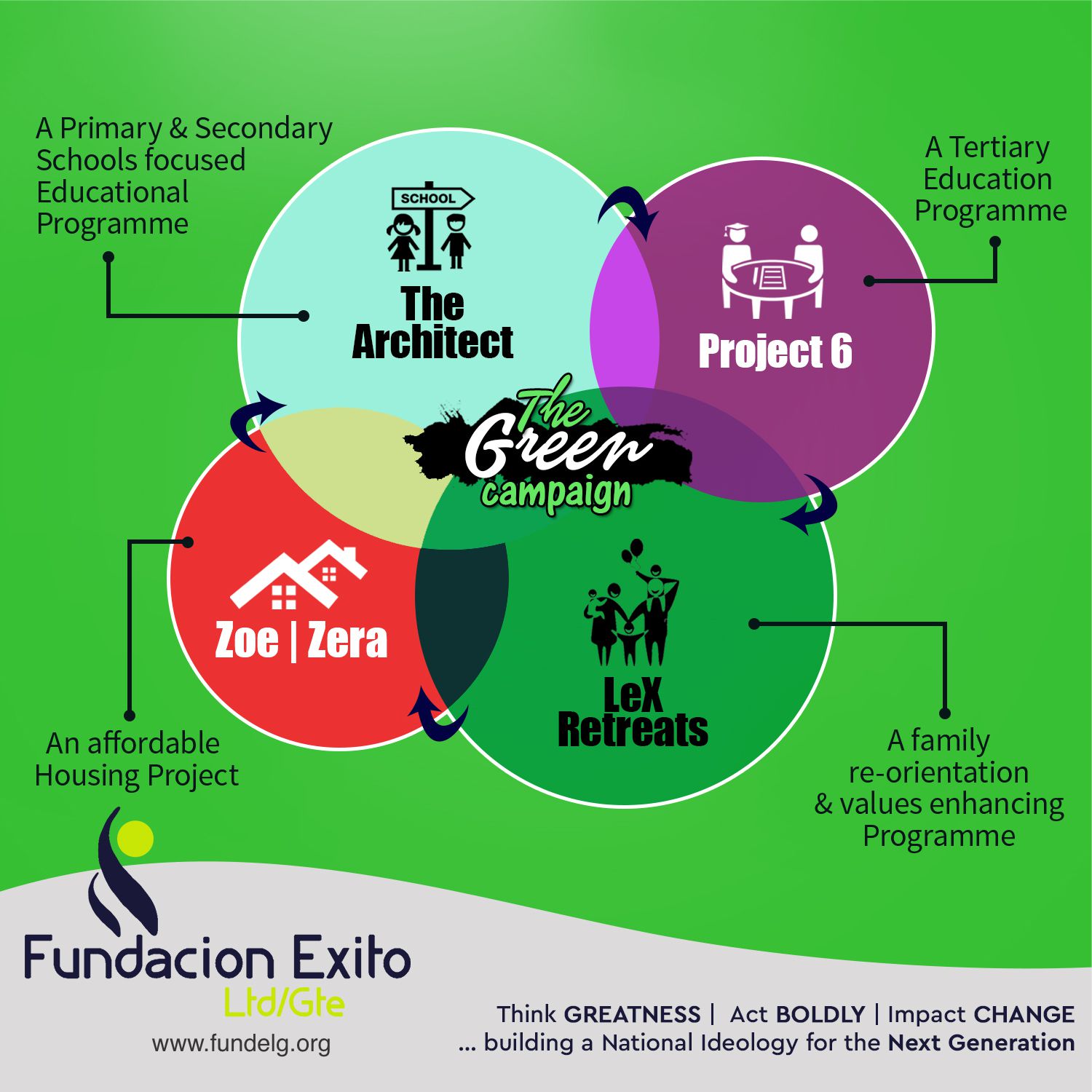 NEGAP Projects Matrix
The NEGAP Projects run based on a consecutive cum balanced Matrix Projects and Organisational structure we call "The NEGAP Projects Matrix (The NPM)". The NPM is the representation of the operational, functional, cultural, social and institutional environment in which the respective NEGAP Projects would be developed in the short medium to long term. It refers to the communication, functionality, connection, engagement and inter-relationship of the different Projects. Thus in working with FundELG Africa and understanding the NEGAP, it is imperative to see and spin through the inter-connectedness of the Projects as they crisscross and we work across Project Teams as an Organisation.
The NPM Structure also ensures that the Board, Management, Departments, Staff and Volunteers communicate and collaborate easily and effectively across Teams, Projects, roles as well as functions; and report to multiple managers overseeing several aspects of a project. This ensures a more dynamic than functional approach and allows projects and teams' information and process exchange across boundaries which enhances an increase in knowledge, process engineering and excellent Project execution. This enriches Team capacity maximally and helps us meet the overall objectives of the NEGAP as well as the Fundacion Exito Vision. We basically say, "instead of thinking outside of the box, realise that THERE IS NO BOX!"
NEGAP Projects Quadrant
The NEGAP Projects Quadrant (The NPQ) shows the 4 critical and distinct Projects within the NEGAP connected by a central theme – #TheGreenCampaign. A close look at The NPQ would reveal a careful yet adroit flow from Project to Project even within a balanced Projects and Organisational Matrix operations. The idea is basically an overview of a transition of Projects in order of executional progression and mission priority in line with corporate vision. Each The NPQ Quadrant is a critical component of what makes up the NEGAP – meaning none is complete without any of the others, no matter how excellent in execution the others have been. Each of the NPQ components also represent the critical pillars, social structures and projects segmentation of the NEGAP in view of supporting the country in attaining national economic governance and advancement freedom, viz the youths, the home and institutions of governance. It represents our Guide to vision equilibrium.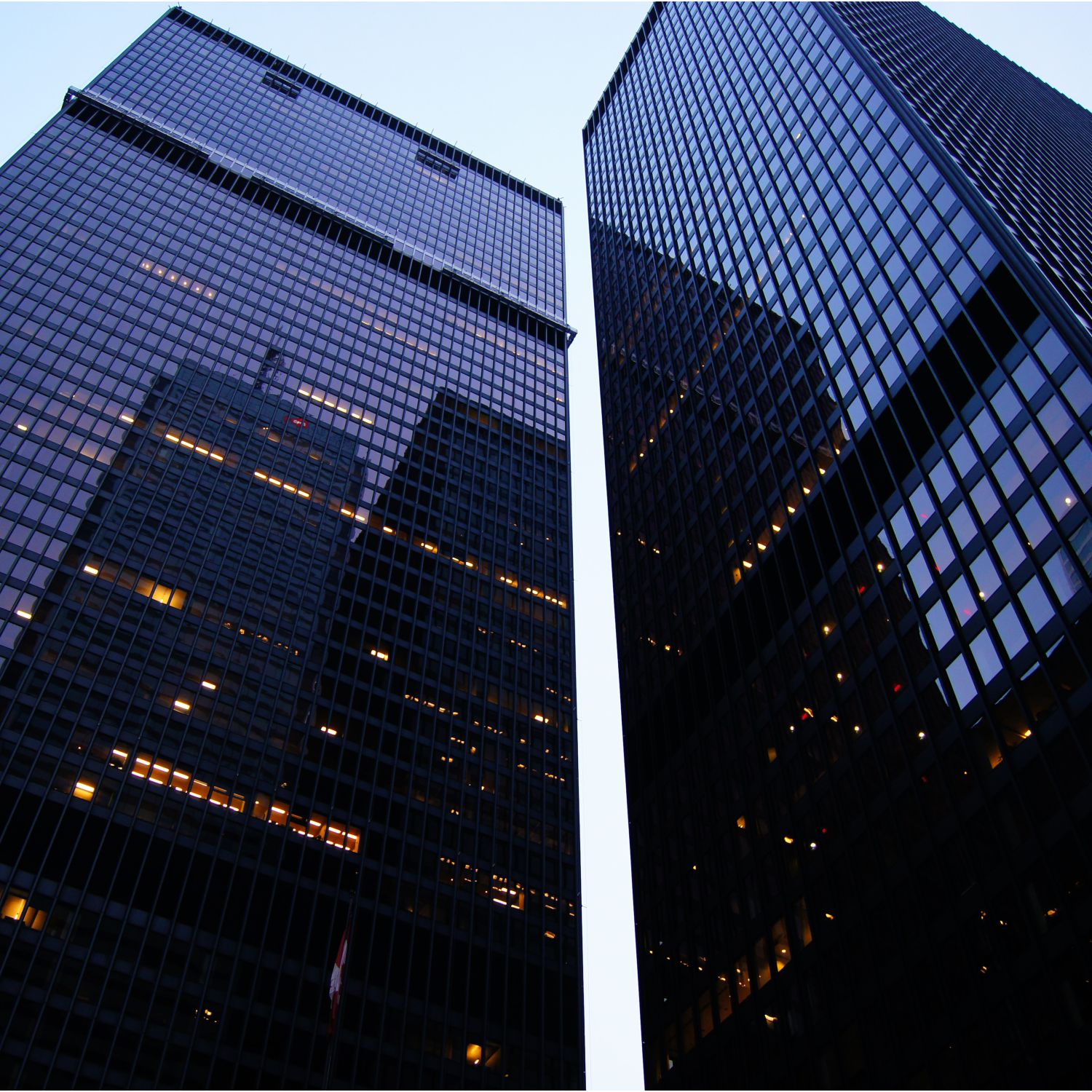 Our Programmes Strategy
Leveraging the NPM, NPQ, strategic partnerships and collaborations with local and international private sector organisations, public sector agencies, governance institutions, multinationals (MNCs), multilaterals and well-meaning individuals we would work to engineer, brand, finance and execute our various programmes to attain expected outcomes.
The private sector drives the economic prosperity of any nation; and thus our strategy is hinged on the concept of Creating Shared Value ("CSV"); which refers to the idea that 'individuals, organisations, and companies must take the lead to cause change by bringing business and society back together'.
Our Programme Profile is further encapsulated in our national rebirth project template (The National Rebirth Project Document), codenamed: "The BluePrint 2050® … Behold Grace, Greatness & Glory".
The Strategy vs Civic Responsibility and Citizenship Connection
We operate the "Theory of Évolvere (Latin for "Evolving" – meaning Continuous Change & Improvement)" which is to the effect that: "IF well-informed and connected citizens are able to increase their capacity, resources, network as well as participation in decision-making processes and governance structures in a continuum; economic governance processes as well as national advancement and integration mechanisms are strengthened and function more effectively in the best interest of the society and the next generation in the short, medium to long term. THEN this would contribute to making for a more integrated, more equitable and ultimately more democratic, prosperous and influential country and people.
Our strategy is thus three-pronged, viz:
Citizenship empowerment through capacity building and enterprise support and development for economic development;
Strengthening both democratic institutions and structures for sustained, trans-generational and transcending institutionalisation; and
Facilitating civic participation in governance and decision-making for service leadership and true nation-building.
The NEGAP as a result focuses on Economic Governance and Advancement in the following sequential order:
Get the identified citizens well informed and help increase their capacity for participation in decision-making processes as well as enhancing the efficiency of governance institutions and structures;
promote economic empowerment and integration within Nigeria (and subsequently West Africa) and the responsible management of natural resources; which will help,
put Nigerian Citizens at the forefront of the economic activities relevant to their respective environments; and which will in turn,
create opportunities for economic improvement for the citizens in particular and the Nation in general (especially with respect to governance discipline and accountability, equitable tax systems and accountable investments of tax revenues for the relevant Government (Governance) institutions and structures).
The end Goal will be the ultimate strengthening of our democratic institutions and structures by a transparent, efficient and active civic participation in decision making which will ultimately evolve a citizenry focused on inclusive democratic governance and our collective prosperity as a nation.